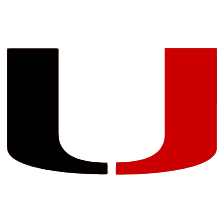 Union Redskins
Tulsa, OK 74133
Football
Boys Basketball
Girls Basketball
Baseball
Slow Pitch
Fastpitch
Boys Soccer
Girls Soccer
2017-2018 Boys Basketball Schedule
Record: 0-0 | Unranked
|
Ben Johnson
6A: Union rallies late, walks it off for state title
TULSA — Zack Doak's stuff wasn't working against Westmoore. Yet, the Union senior ended up with gold in his hands following Union's 3-2 dramatic victory in the Class 6A championship game.
Union's Karsten Boudreau danced around trouble with Westmoore base runners reaching every inning, and he dodged any significant damage with 5 1/3 scoreless frames on the mound for the Redskins. Doak even came in to clean up Westmoore's half of the sixth inning.
Then trouble struck for Doak, a New Mexico signee.
One hit — a one-out double by Erick Rey — segued to two walks and two hit-batsman in the inning, and all of a sudden Westmoore owned a two-run advantage and was three outs away from its first state championship since 1994.
"Just didn't have it," Doak said. "I gave it my best effort, but I just couldn't find the zone."
In the end, though, Doak was the one holding the Class 6A championship trophy outside of Union's dugout at J.L. Johnson Stadium. All thanks to a furious rally in the final half inning of the season.
Westmoore's Jace Bohrofen took the mound to try and collect the final three outs of the game, after Jacob Clark had thrown six scoreless frames — where a Union base runner never advanced past second base. After recording the first out, Bohrofen gave up a one-out single to Michael Dewald, and Nate Raper followed with a walk and Jake Harris' infield single loaded the bases.
In stepped Union's Tyler Fisher, who slapped a hard grounder to Rey at second base. And it looked like Westmoore was seconds away from celebrating after completing a double play.
But it all went terribly wrong.
Rey flipped to second base for an out, but shortstop Braxton Bohrofen's throw to first base went wayward over first baseman Kale Davis' head. The ball bounced back into play, but not before Union courtesy runner Jack Sestak scored to tie the game.
"He got the ball that he wanted," Westmoore coach Joe Patterson of Jace Bohrofen. "Sometimes that happens, but obviously we've got to be able to overcome that."
Union leadoff hitter Landen Wood then dropped a single into left field, moving Braden White (running for Fisher) to third base. All of a sudden, Union was the one on the cusp of claiming the state championship.
Sure enough, that's what Evan Jones did.
Jones ripped a liner into the left-center field gap, and once White touched home plate Union's dugout erupted and the celebration began with a dogpile on top of Jones right in front of second base.
"I saw my dudes running at me," Jones said, "so I had to get away from them."
But to no avail.
Instead, Jones was at the bottom of a pile that Union hadn't enjoyed since claiming its last championship in 2010.
For Westmoore, it was another runner-up finish after losing to Mustang in the 2017 title game.
"We finally scored some across there, but we never got our hits when it mattered," said Patterson, whose team left 10 runners on base, including six in scoring position. "…We got two runs, but I felt like we should have got a couple more."
The run to its seventh championship in program history capped Union's record at 25-12, the mark of a team that few thought would sustain enough success to reach the state tournament —nevermind finish as the best team in 6A.
"These guys have done this all year long," Union coach Shawn Newkirk said. "Just kept believing in themselves and kept fighting."
A middling 6-6 District 6A-4 record sent Union to Enid for regional play, but the Redskins overcame both Enid and Ponca City to return to Tulsa with its season intact. From there, a quarterfinal win over
Choctaw set the stage for back-to-back walk-off wins over Jenks and Westmoore to finish a championship season.
"It's just the way baseball goes," Doak said. "You can do anything in baseball. It's not a single-player sport. It's a team, and we don't give up."
Union 3, Westmoore 2
Clark, J. Bohrofen (7) and Westervelt; Boudreau, Doak (6), Fisher (7) and Raper. W: Fisher; L: J. Bohrofen
|
Ben Johnson
Skordle and Oklahoma Sports Network have partnered together to provide scores and in-depth analysis for viewers in southwest Oklahoma.
Oklahoma Sports Network provides free high definition online broadcasts of high school and collegiate athletics in Lawton, Duncan, Cache and Elgin. This year, OSN's broadcasts will feature a scroll on the screen with scores from across the state, courtesy of Skordle.
"We are ecstatic about the mutual partnership," OSN's Eric Sharum said. "We're excited to provide scores and highlights from games across the state. This will take us into a new generation of broadcasting."
Also on Friday nights, OSN will broadcast a wrap-up show called the "Final Score." Hosts Kyle Vrska and Christian Lawyer will breakdown down the action from around the state.
|
Ben Johnson


Look back at 2017
2017 district champs
4A-1: Heritage Hall - Everyone should have seen it coming from the start. Heritage Hall took down John Marshall -- who went on to win the Class 3A title -- in the first week of the season, and the Chargers just stampeded their way through 4A-1, as well. Clinton came the closest to knocking off Heritage Hall, 28-24, in week four but Heritage Hall ended up polishing off a 14-0 campaign with a title game victory over Ada.

4A-2: Ada - The Cougars endured some brutal losses to Ardmore and Carl Albert in non-district play, but it prepared Ada for what was up ahead in 4A-2 play. The Cougars' only blemish in district competition was to Tuttle, but Ada ended up knocking off Blanchard for the tiebreaker at the end of the year when both finished atop the standings. Then Ada went on to knock off Oologah in the quarterfinals, and the Cougars marched all the way to the title game, where Heritage Hall ended up prevailing.

4A-3: Wagoner - Few figured there'd be many teams to stand between Wagoner and Heritage Hall ultimately meeting in the 4A title game. The Bulldogs owned the state's longest winning streak (48) after another unbeaten run through 4A-3 and a first round playoff victory over Poteau. But trouble arrived in the form of Blanchard, who ended the Bulldogs' unbeaten run at Odom Stadium.