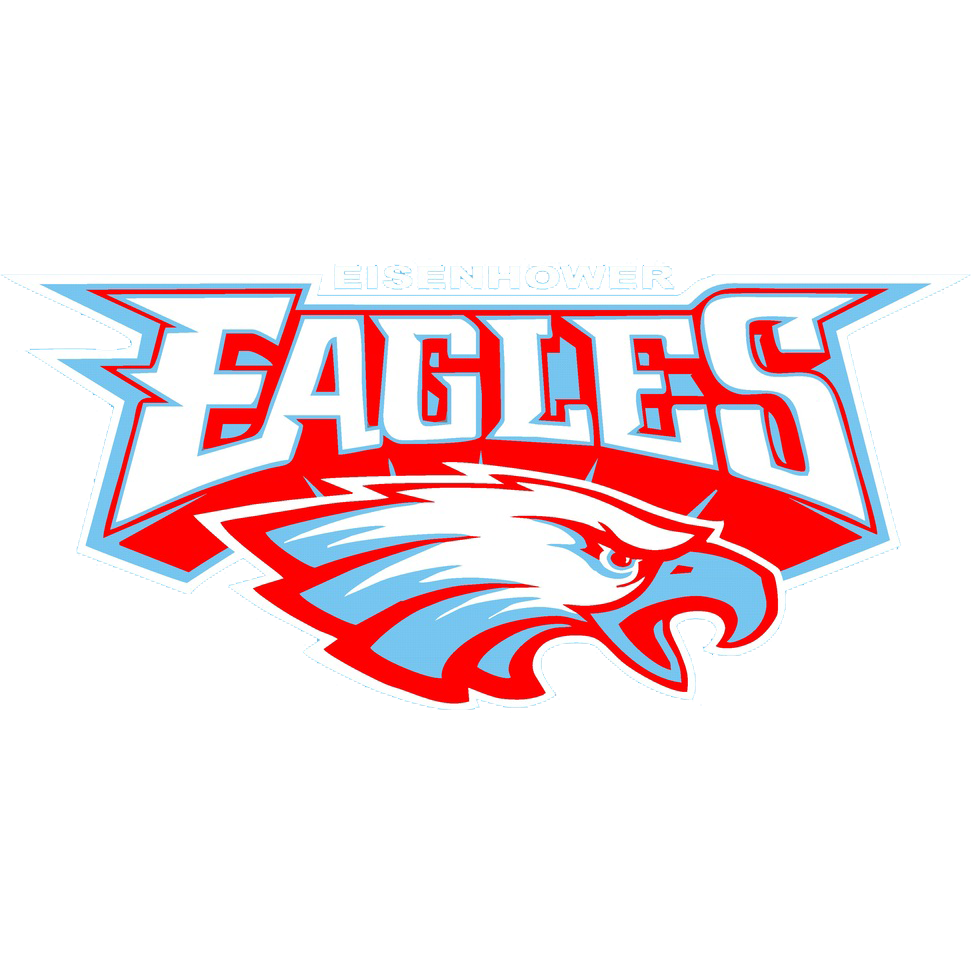 Eisenhower Eagles
Lawton, OK 73507
Football
Boys Basketball
Girls Basketball
Baseball
Fastpitch
Boys Soccer
Girls Soccer
2017-2018 Boys Basketball Schedule
Record: 17-5 | Rank: 4
vs Tulsa Memorial


State Semi-Finals at Mabee Center

L
85-56
3/9
vs Coweta


State Quarter Finals at Mabee Center

W
65-52
3/8
vs Del City


Area at Edmond North

W
74-67
3/2
vs MacArthur


Regionals at Eisenhower

W
81-57
2/26
vs Putnam City
W
76-58
2/16
vs Lawton
W
79-56
2/15
@ MacArthur
W
59-66
2/13
@ Putnam City West
L
63-62
2/9
| | | | |
| --- | --- | --- | --- |
| | vs OKC Storm | | Missing Score |
@ Midwest City
W
59-64
2/6
@ Putnam City North
L
68-63
2/2
@ Choctaw
L
62-61
1/30
@ Tulsa Memorial
L
75-68
1/27
| | | | |
| --- | --- | --- | --- |
| | vs Tulsa Memorial | | Missing Score |
@ Lawton
W
64-84
1/23
vs MacArthur
W
84-53
1/20
vs Christian Homeschool Sports Ministries
W
87-51
1/19
vs Bishop McGuinness JV


Altus Shortgrass Tournament

W
87-31
1/18
vs Enid
W
93-48
1/13
vs MacArthur
W
100-68
1/12
vs Midwest City
W
84-80
1/9
vs Choctaw
W
72-56
12/15
vs Midwest City
W
84-75
12/9
@ Edmond Santa Fe
L
73-68
12/8
@ Edmond North
W
37-66
12/7
@ Bishop McGuinness
W
44-66
12/5
vs Del City
W
58-57
12/1
Girls Basketball | | Jacob Unruh | NewsOK
Putnam West star Ce'Nara Skanes led the Patriots to a Class 6A state runner-up finish and now she's the top player in the Big 10 Conference. Skanes was named the All-Conference Player of the Year this week by coaches. She is a Florida International signee.
Girls Basketball | | Kevin Green | The Lawton Constitution
Nothing could stop the Eisenhower girls on Friday night, and everyone got in on the action during the first round of the Class 5A West Regional.
Eleven players recorded points, pacing the Lady Eagles to a dominant, 79-29, win over Northwest Classen at the Eagles' Nest. The victory extended Ike's winning streak to four games, putting them in the championship game scheduled at 6:30 p.m. on Monday on Ike's home court.

Ike coach Daniel Wall said he and the assistant coaches implemented the theme of "being a family" before the game, and the Lady Eagles displayed that mindset through their seemingly flawless play.

|
Michael Swisher
He's not returning home - or even that close - but Luke Broadbent's next coaching stop will certainly feel that way.
Broadbent last Tuesday was approved as the next girls' basketball coach at Leedey.
Carpenter succeeds Lance Carpenter, who has been coaching girls and boys for the last two years after his sister, Leah Beer, left for Hammon prior to the 2016-17 season.
Carpenter will remain the Bison boys' coach.
Broadbent has been a head coach for four years, including last year at Pawhuska. He led the girls team to an 18-10 record and a spot in the 2A regional consolation finals.
Prior to that, Broadbent coached the Hobart boys for two years and Midway boys for one season.
"I'm really, really excited about this opportunity," Broadbent said. "This was just a good all-around fit for me."
Broadbent is a Cashion native, but his father, Lane, graduated from Leedey. The younger Broadbent's grandparents still live in the small western Oklahoma town.
"If nothing else, getting to spend more time with them is a benefit," Broadbent said.
But there is something else.
Leedey has a solid tradition that's seen it reach state 19 times, including the last four years, though the Lady Bison lost in the quarterfinals in each of those trips.
The team graduated four seniors from the most recent qualifier.
"We're going to have a really young team, but it's still really talented," Broadbent said. "I think we'll play a tough enough schedule that, even though we may take a few losses, we'll be ready for the playoffs.
"I really think this is a team that can make it back to the state tournament; and it's going to be building that foundation with a young core."
Hence Broabent's excitement.
"It's got a lot of tradition, a good team and I've got family there," Broabent said. "It was really the whole package for me."
|
Michael Swisher
The allure of being closer to home is real and that helped Will Jones land the coach he thinks will get Garber football and baseball back on the map.
Garber's board of education Friday afternoon unanimously approved Blake Lamle as the school's head football and baseball coach.
Lamle spent the last five years at Shattuck, including the last two as head coach.
The Indians were 25-3 during those two years and won the Class B state championship in 2017 while finishing as runners-up in 2016.
He was the offensive coordinator on the Indians' 2015 title team.
Despite the success, Lamle is headed east.
"This just gets us closer to my family," said Lamle, a Medford native whose parents still live there. He also has immediate family in Kremlin and Enid. "Plus Garber is a proud program with a good tradition.
"It was just a good fit for us when it came open."
Jones is the school district's superintendent and boys basketball coach. When Lamle showed interest, Jones jumped at the opportunity.
"I'm extremely excited to have Blake and his wife here. They're going to be a great addition to Garber Public Schools," Jones said, noting Garber also hired Crystal Lamle to serve as the school counselor and co-IT director.
"We feel hiring Blake is a big deal for us and it also speaks to what Garber Public Schools is for us to be able to get him here," Jones continued. "This is a place that's had success in the past and is striving to get back to that level. This hire is one step closer to that."
Garber owns four state championships and 19 district titles. The Wolverines won back-to-back crowns in 2008 and 2009 under longtime coach Mark Harmon, but haven't won state or district crowns since.
The Wolverines were 2-9 in 2017 under Mark Boyd and lost in the first round of the playoffs to Laverne, the team Shattuck defeated for the state title.
Shattuck owns 10 football championships, nine of them since 2003 when either Troy or Tyson Bullard was the head coach (with the exception of 2017 under Lamle).
"It was very tough to leave. They've got really good kids in Shattuck and not just in athletics," Lamle said. "The way Troy and Tyson have run that program speaks for itself. And for them to bring me in and let me learn from them was incredible.
"It was definitely a very tough decision to leave that."
Lamle also takes over a baseball program that went 11-18 last year under Gerald Parker who left Garber for the same position at Chisholm after Kyle Jech resigned.
"We've got a couple of things to finish up in Shattuck," Lamle said. "But I met with the Garber kids today. Once we finish those things up there, we'll hit the ground running in Garber."
|
Ben Johnson
Holland Hall is officially official now.
The Dutch, after joining the OSSAA ranks following a departure from the Southwest Preparatory Conference, had to go through a two-year provisional period before the Oklahoma Secondary School Activities Association could allow for permanent membership. And that day came on Tuesday.
The organization that oversees high school athletics — at its final regular meeting of the athletic calendar year — made Holland Hall an official member institution moving forward.
"Holland Hall is excited to be an official member of the OSSAA," Holland Hall athletic director Steve Heldebrand told Skordle. "I am very thankful to the OSSAA staff who have been very gracious with their time during the transition. Our two years have been a great experience for our athletes, coaches and community."
Located near 81st St. and Yale Ave. in Tulsa, the Dutch have logged one team title (girls tennis in 2017) since switching from the SPC, which is made up of primarily private schools in Texas and Casady in Oklahoma City.
Other notable happenings at the meeting
- The Mabee Center at Oral Roberts University will continue to host the large school state basketball tournaments through the 2021 season. The OSSAA was seeking a three-year commitment from any sites interested in hosting the event, but any around the state capable of holding it declined to submit a proposal. Oklahoma State explored the possibility of a one-year deal, according to the Oklahoman's Jacob Unruh, but it did not explore a three-year commitment.
- Football and volleyball officials will receive an extra $5 per playoff game worked, starting during the 2018 fall season.
- More points will be handed out at state track meets starting in 2019. The top eight finishers will receive points, instead of the top six.
- Class 6A in swimming will consist of the state's largest 32 participating schools. Any other competing schools not in the top 32 will be in 5A.
|
Ben Johnson
Dirk Walden is making his return to the bench. After serving one year as high school principal at Henryetta, Dirk Walden is heading to Red Oak to become the boys basketball coach.
"I feel honored to be coaching at Red Oak," Walden told Skordle after confirming the move. "With their tradition, I just feel really lucky."
Walden takes over for Trey Booth, who guided Red Oak to the Class B championship in March — the program's second in three years and third overall title. The McAlester Newsreported in March that Booth would remain at Red Oak as the athletic director and baseball coach.
Now Walden will return to coaching after he ended his most recent stint at Preston to be an administrator briefly in Henryetta.
"It was a very tough decision, considering it meant moving," Walden said. "But in the end, the opportunity for the whole family was what won it out for us. I have two sons — a sixth grader and a third grader — and a daughter that is turning 3, and we were wanting this kind of tradition for them, as well."
Walden, 44, said he will be the high school principal, in addition to coaching the boys basketball team, which capped a 27-4 season with a 47-46 win over Earlsboro in overtime in the championship game.
"There's very few shools in the state that have this kind of tradition — if any in all sports," Walden said of Red Oak, located 44 miles east of McAlester and 28 miles west of Poteau in Latimer County. "So, that's why I feel so honored and a sense of duty to hold that tradition high and keep it going."
During his time at Preston, Walden led the Pirates to a state championship in 2009, and three times Preston finished as state runner-up. Before that, he guided Stringtown to the Class B title in 2007.
The time was from coaching "was good for me, because of the principal experience that I got," said Walden, who owns a career record of 373-99. "But I really did miss the competition and the relationships you get to build as a coach.
|
Ben Johnson
Baseball scouts didn't many chances to see Kohl Franklin in 2018. The Broken Arrow senor was nursing a fractured foot while his Tiger teammates were making a run to the Class 6A state tournament.
But was he worried about his name being called during the Major League Baseball draft? Not a chance.
"I was sitting by the pool, and I started getting Snapchats from friends," Franklin said of his Tuesday afternoon. "I had a feeling I was the next pick, and sure enough I got picked."
Yep, it was the Chicago Cubs that came calling in the sixth round. The 6-foot-4, 190-pound right-handed pitcher became the 188th overall pick and the first Oklahoma high school player off the board in this year's draft.
"It was the craziest feeling I've ever felt," Franklin said. "I've never been so happy."
There's little doubt he felt joy when he signed with Oklahoma during his senior season, but Franklin told Skordle he would forego his time in Norman to start his professional baseball career."
The reason?
"The money," Franklin said, matter-of-factly. "I was never worried about where I was going to get picked, as long as I got the number I was looking for."
Franklin's slotted signing bonus value is an estimated $245,000.
Franklin, whose fastball tops out around 93 mph, according to Prep Baseball Report, will leave Broken Arrow holding fond memories of playing for coach Shannon Dobson and assistant coach Mack Chambers.
"My experience was awesome," said Franklin, who also throws a curveball, changeup and slider. "Coach Dob was always there to support me, and Coach Mack has coached me for so long and he taught me m work ethic. I wouldn't be where I am without them."
In the not too distant future, Franklin will find out where he's headed to begin in the minor leagues for the Cubs. And he already has a few goals in mind.
"To put on weight since I'm still growing," he said. "Also want to improve my curveball."